[SAMURAI-ZOROYE] Ver.2 Is Released!
Version Upgrade Information
Thank you for your regularly use of [SAMURAI-ZOROYE]. [WAZIGEN-SHIZUKUYA] has been developing [HAKAMA-SHIKI] and seeking for practicality and mobility.
This time, To make you wear [SAMURAI-ZOROYE] more freely, [WAZIGEN-SHIZUKUYA] will announce the completion of new [HAKAMA-SHIKI], and upgrading/redesigning of [SAMURAI-ZOROYE], our basic set witch is well accepted by heavy users and also beginners.
Please check below about upgrading features and release date of [SAMURAI- ZOROYE] Ver.2.
Release date of [SAMURAI-ZOROYE] Ver.2
Will be on sale from releasing [SAMURAI-ZOROYE Autumn/Winter Catalogue](2019.8.29).
*Both [SAMURAI-ZOROYE] Ver.1 and Ver.2 will be sold at the store and Online Shop.
Upgrading Features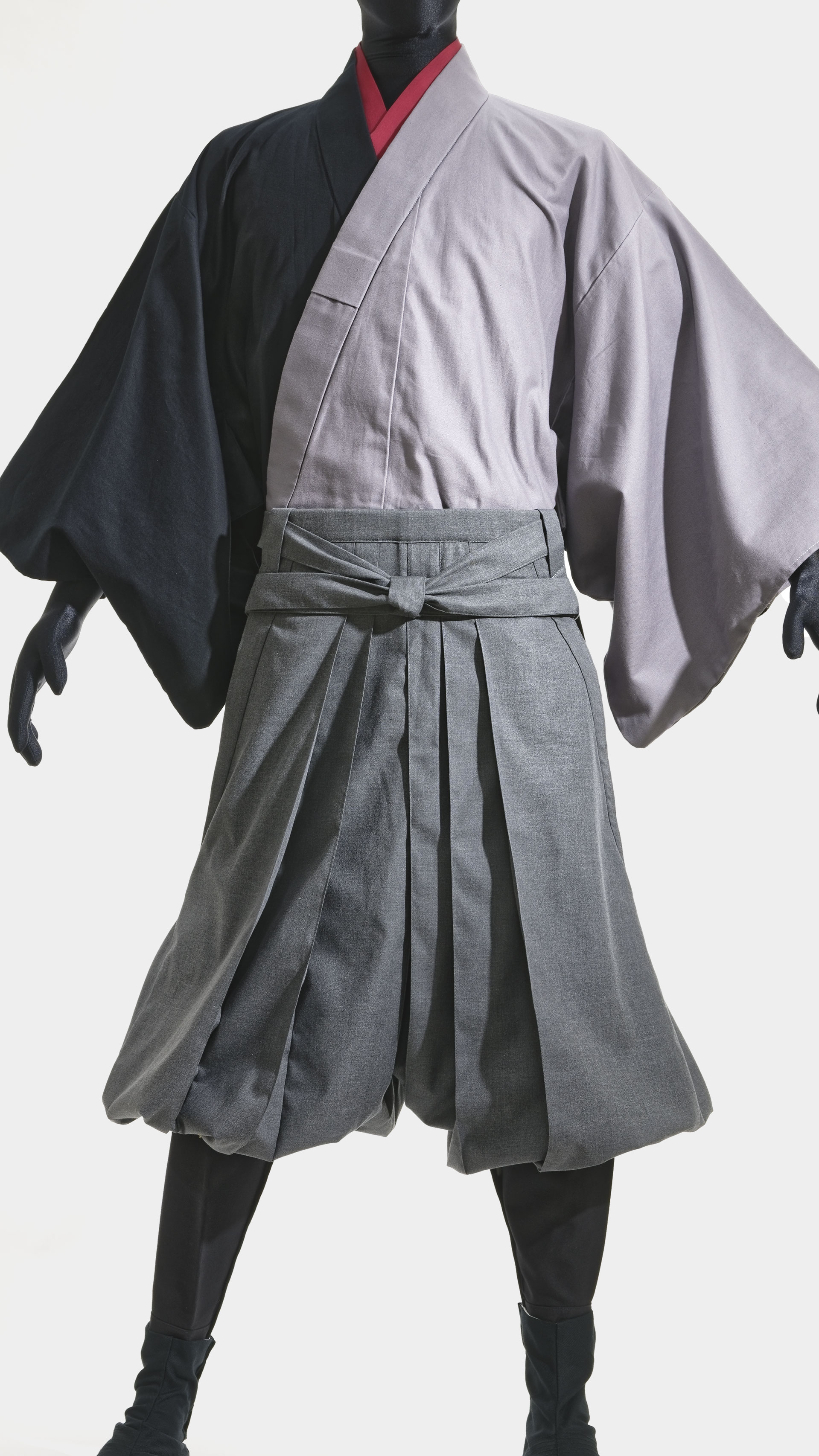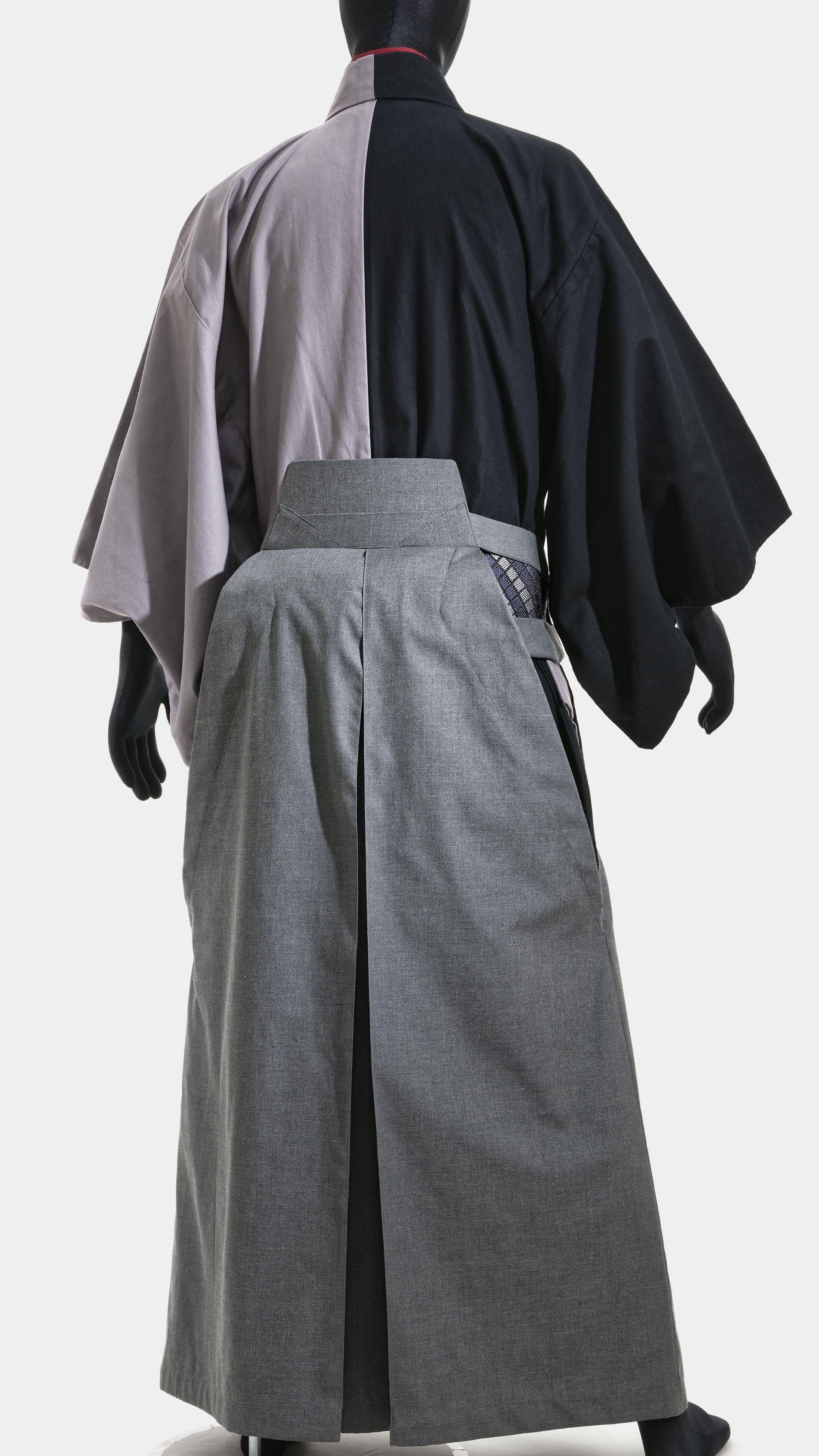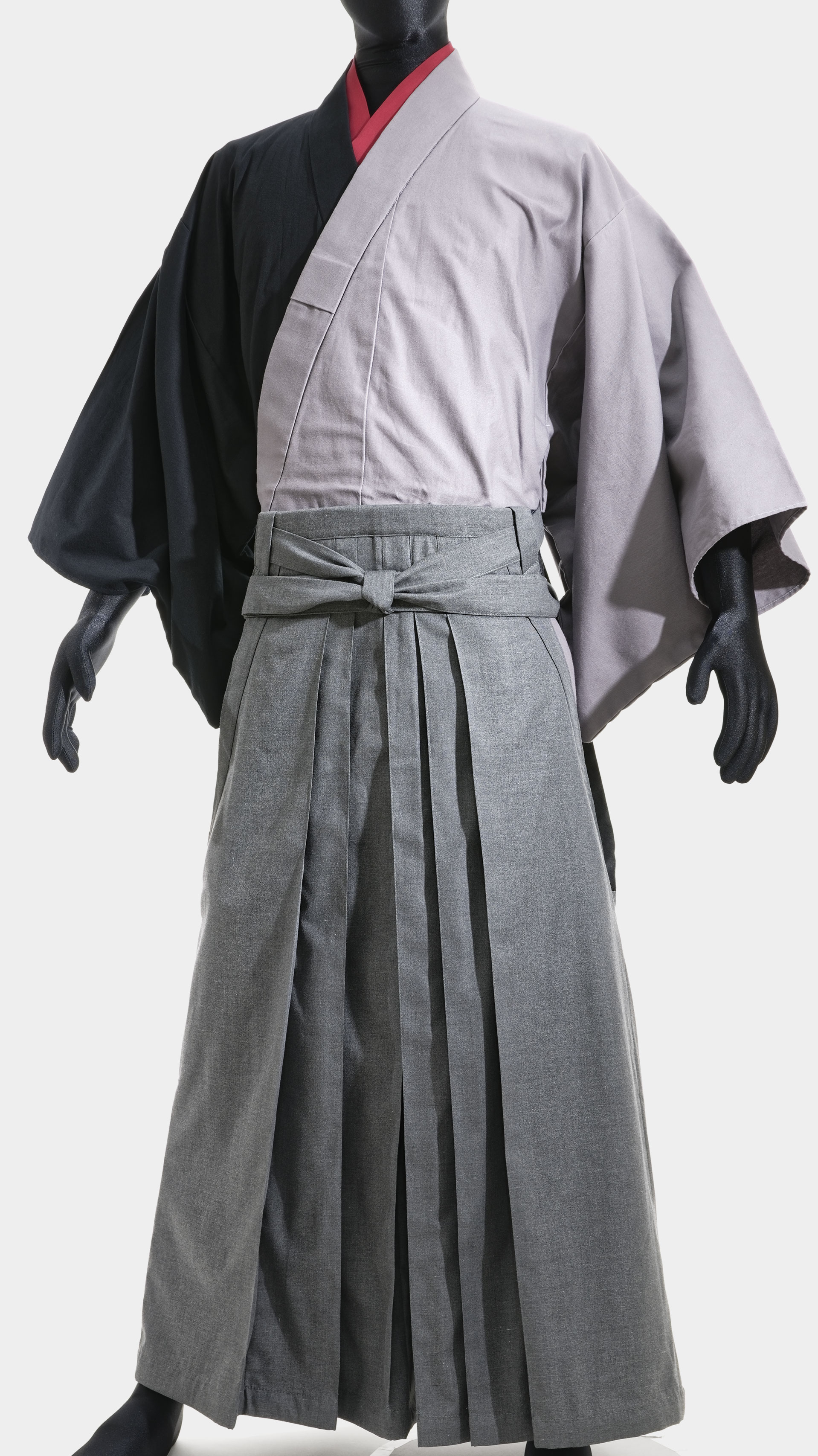 Function of Fasten the Bottom Edge
Attached strings to fasten the bottom edge of <WAZI-HAKAMA>. Fastening the bottom at below the knees reduces dirts by the rain or bad road, and improves mobility while working.
Also, it transforms to the NINJA style and expands a dressing style, by fastening the bottom and arrange with rubber-soled socks.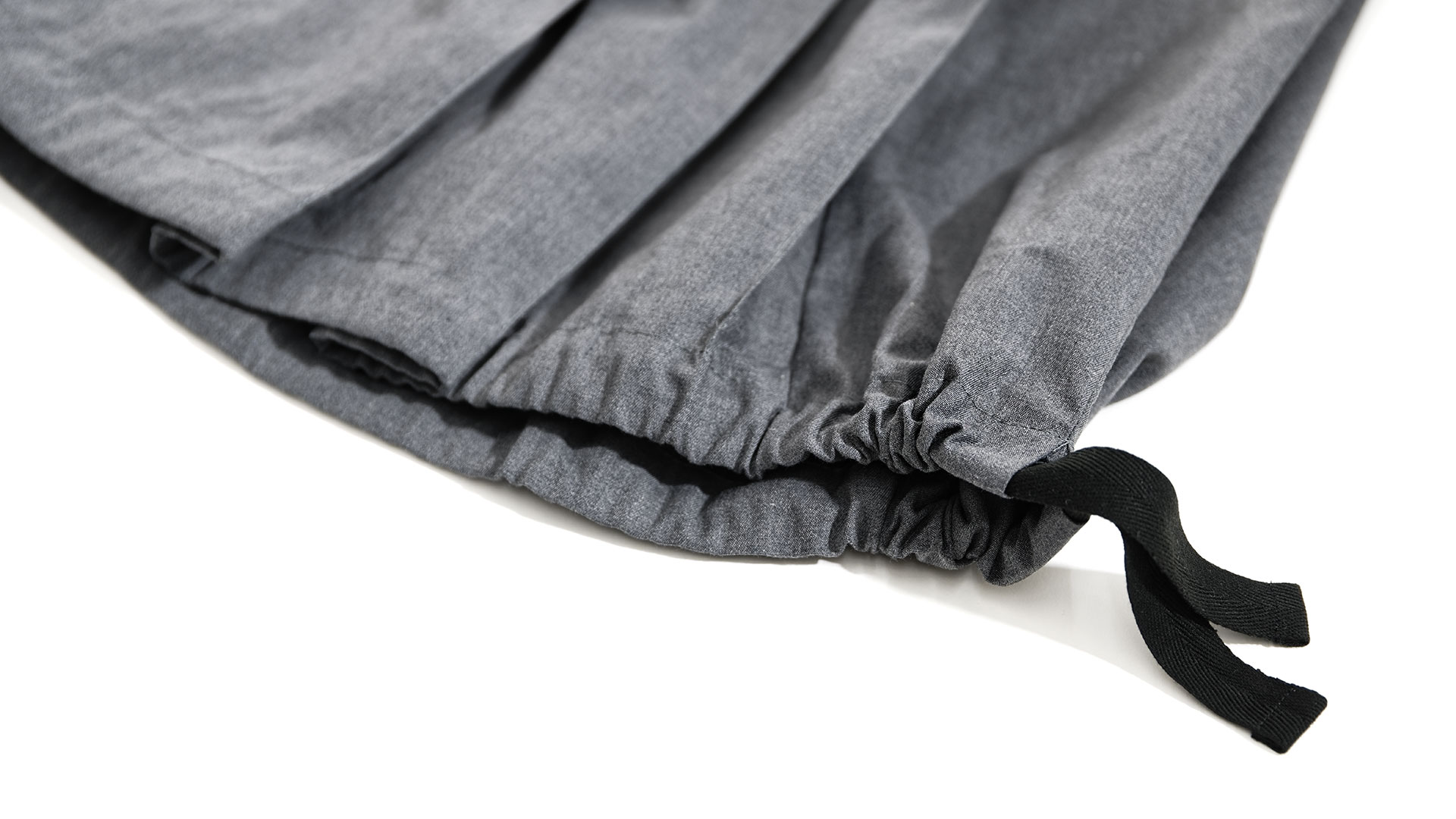 Added the Front Support Plate and Simplification of Front Strings
Added the incorporating front support plate to the waist part of <WAZI-HAKAMA>'s front body and make wearing more simpler by reducing two pairs of front strings into one.
It makes you feeling steady and comfortable, makes <WAZI-HAKAMA> hard to untidy, and also less time to wear.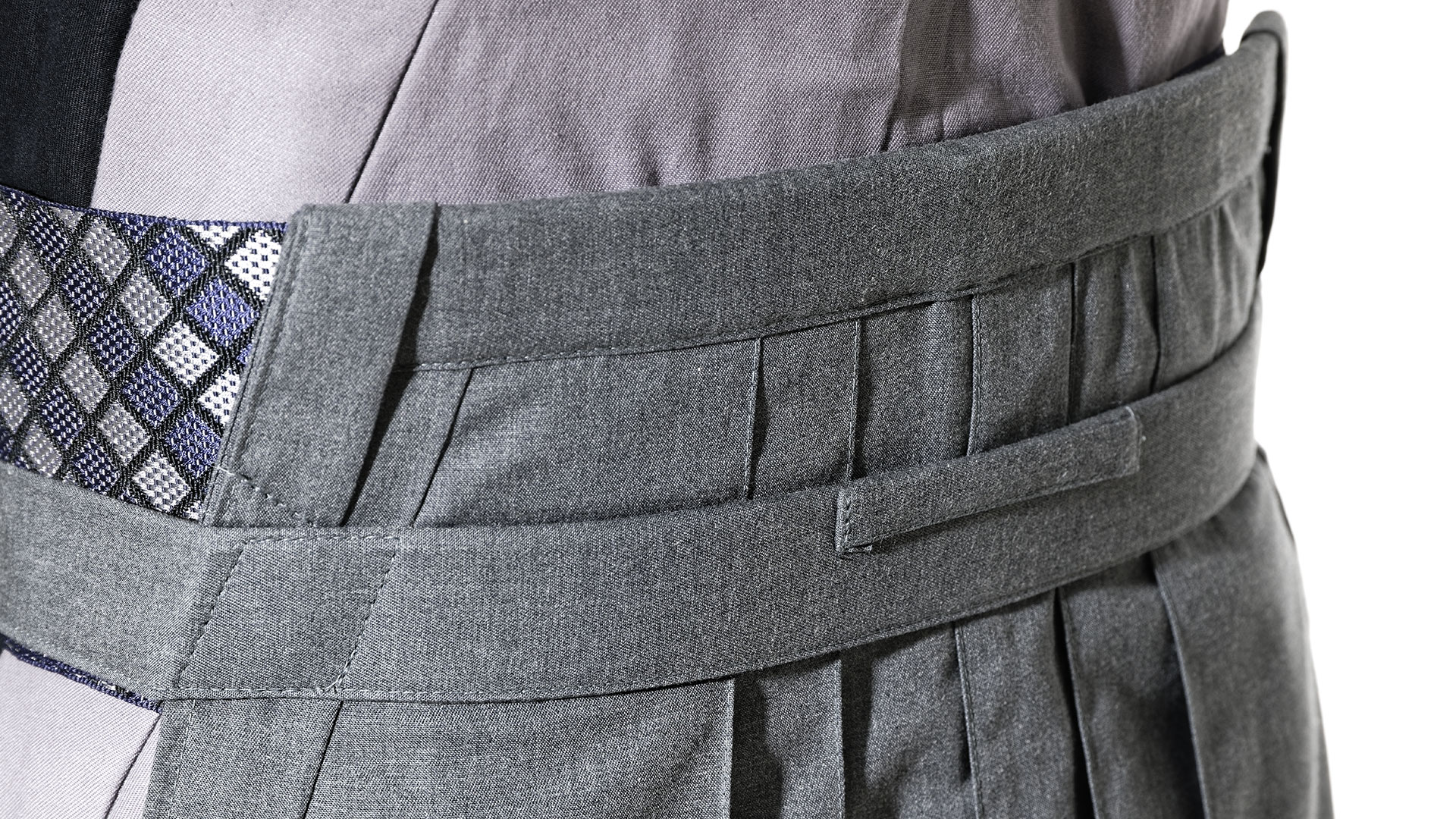 Slide Buckles Coupling Front Strings
Added the slide buckles coupling <WAZI-HAKAMA>'s front strings at both sides of front body and back support plate at back body. Just couple the buckle and no need to tighten strings in back. You can also fasten more by just pulling up the strings remained.
Back Support Plate Unmoving From Obi
Extended <WAZI-HAKAMA>'s back support plate to inside of back body, and make it covers from the waist to the back. It keeps <WAZI-HAKAMA>'s sprended back view by uniting the Obi and back support plate, through the hole to deliver a knot of <HITOYE-OBI>.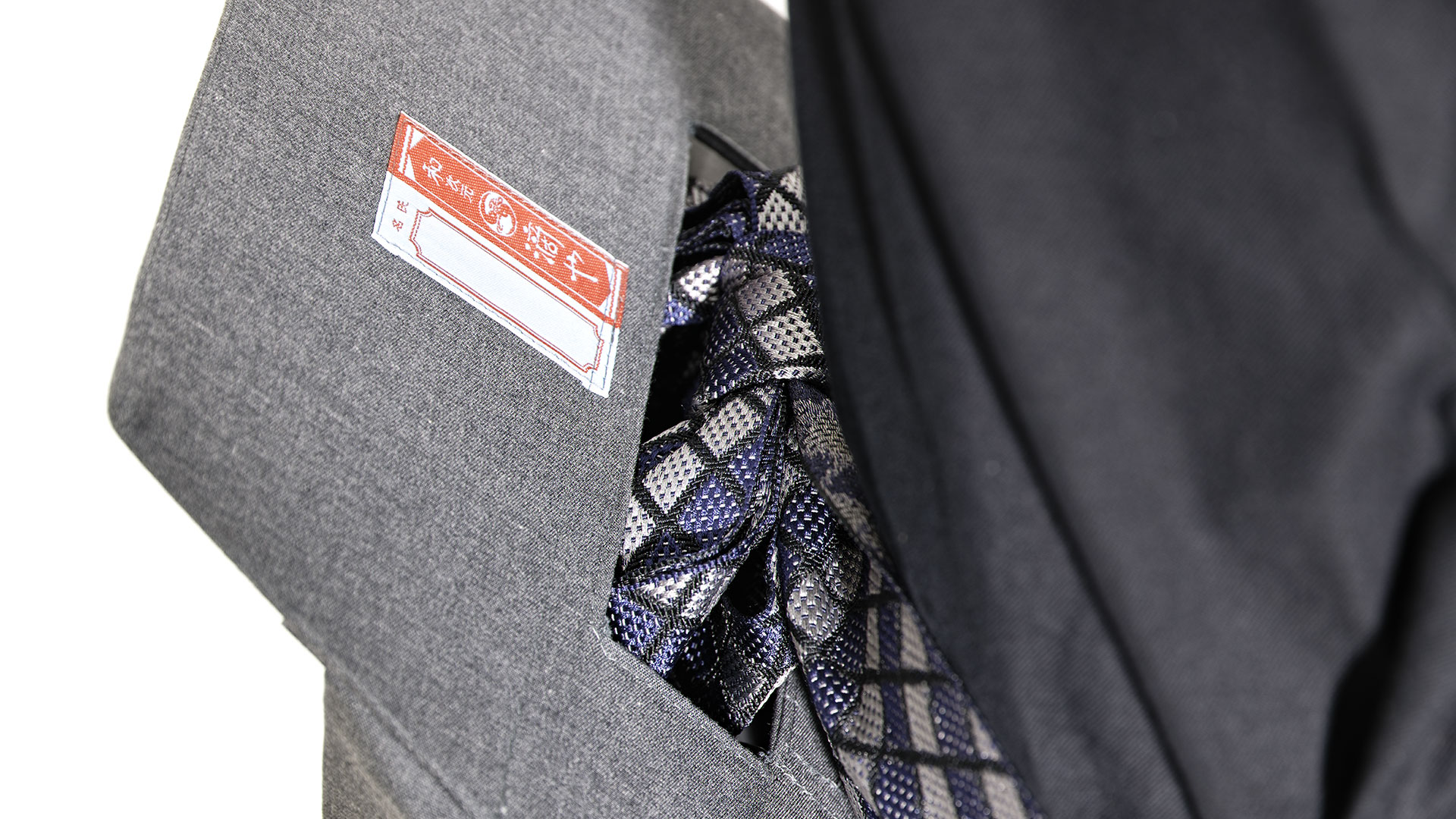 Loops to Fix the Position of Back Strings
Added loops to <WAZI-HAKAMA>'s both upper ends of front body. These make easier to wear and fix the knot of back strings.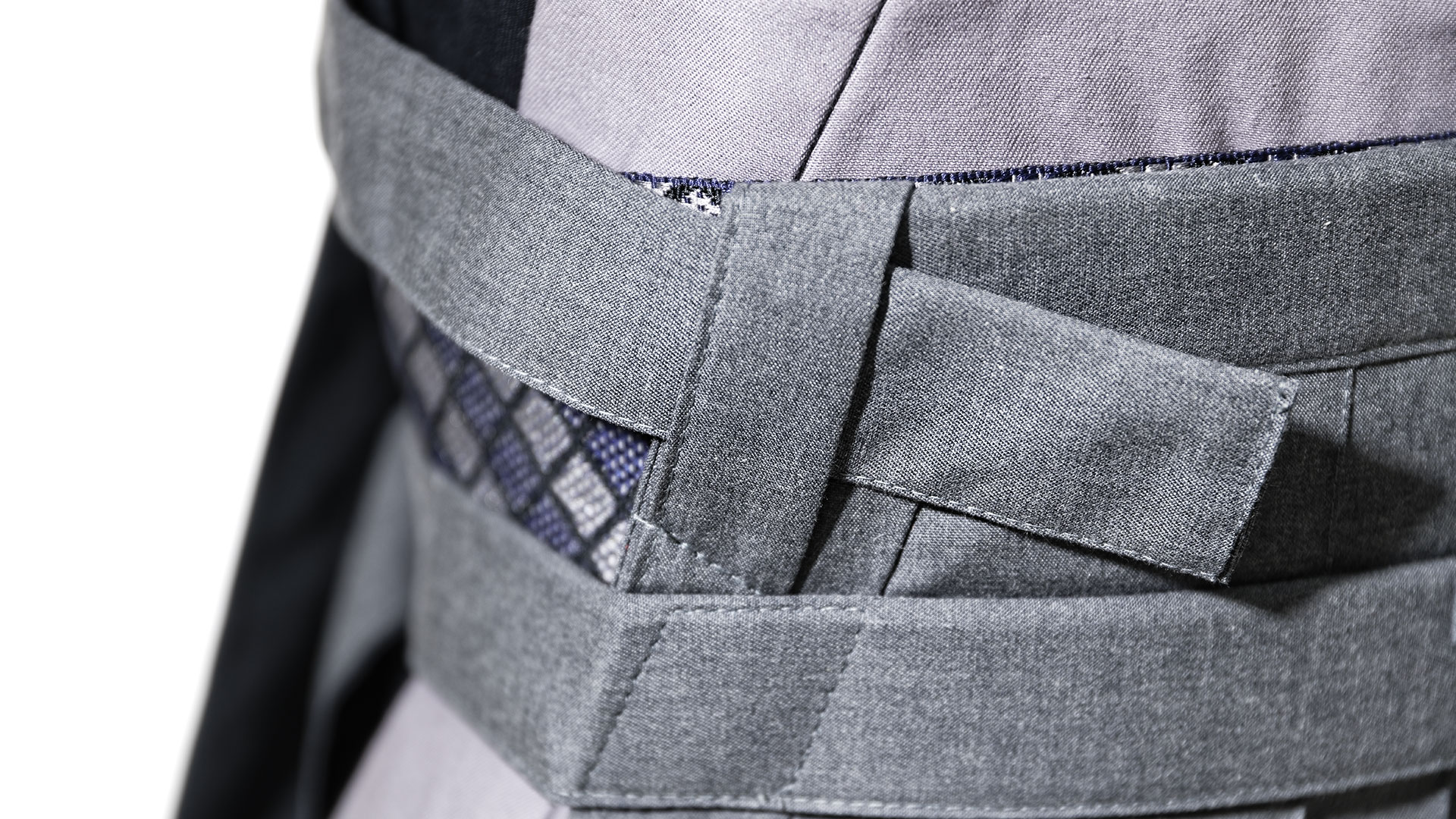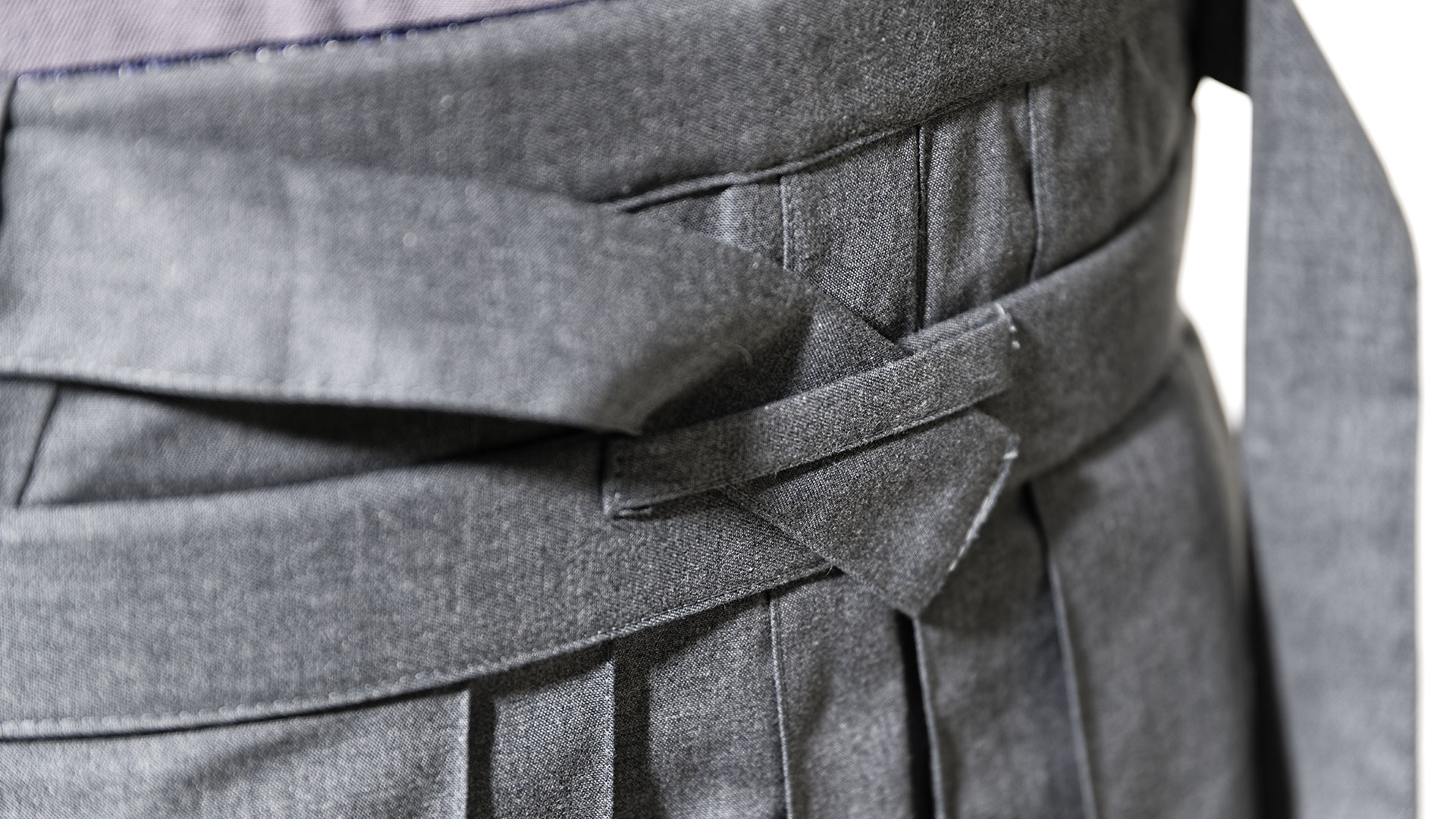 Standardly Attached Inner Color
Inner color, tentatively introduced for [SAMURAI-ZOROYE] Ver.1, is now attached to all <DOUGI> standardly. Easily detachable for washing, represents well dressed appearance even without undergarment, and also you can enjoy the color arrangement.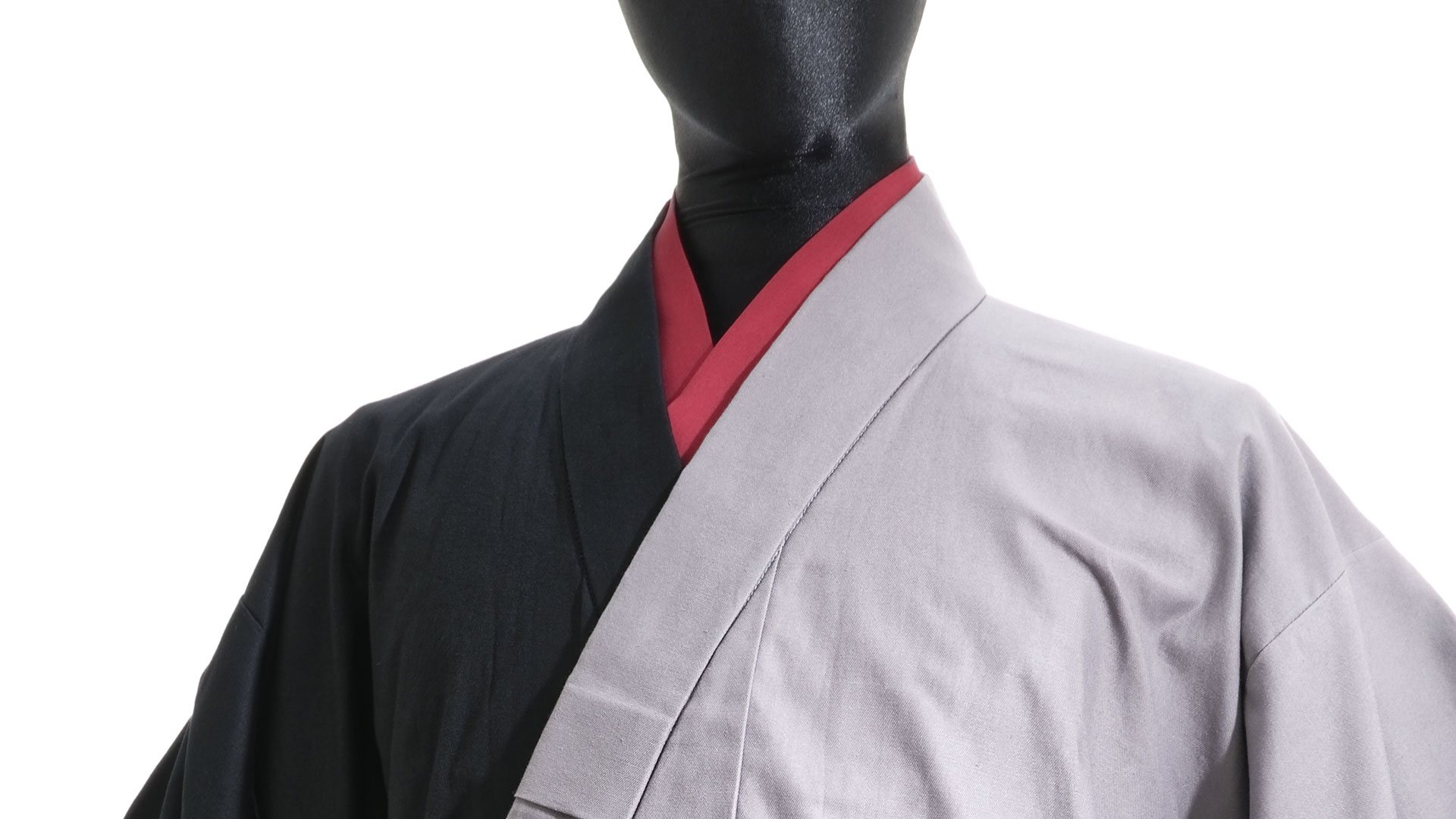 Videos for Wearing [SAMURAI-ZOROYE]
〈 English 〉

〈 Japanese 〉
For Users of [SAMURAI-ZOROYE] Ver.1
Please pay attention that there are videos both for Ver.1 and for Ver.2.
Also, [SAMURAI-ZOROYE] Ver.2 is upgraded the whole design and its silhouette, and added functions such as fastening the bottom. We shall be delighted if you try it too.
士揃ヱ / SAMURAI-ZOROYE
ONLINE SHOP : 士揃ヱ / SAMURAI-ZOROYE