<KOSODE> is the most suitable top cloth to fit with Hakama.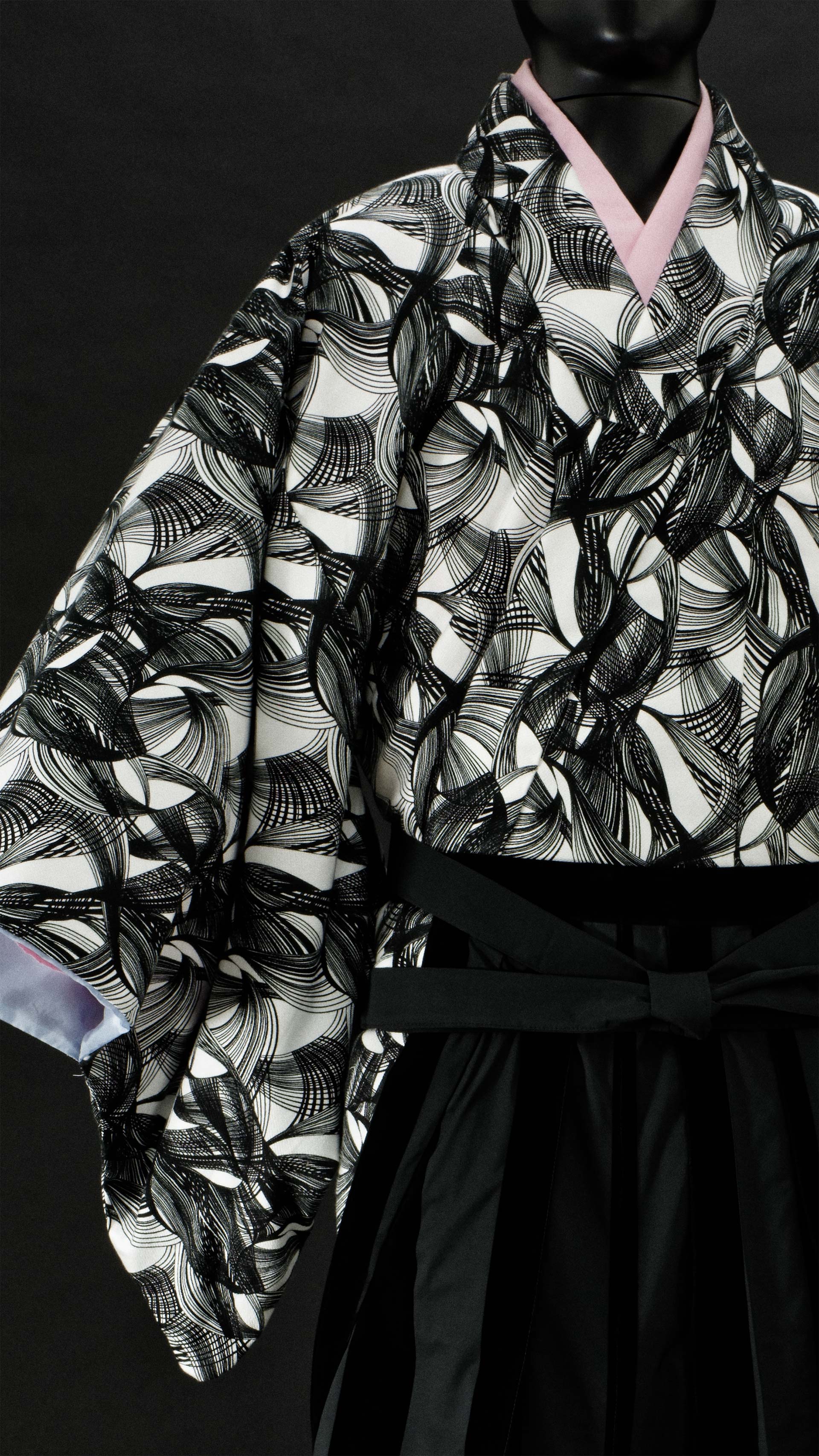 In taking particular note of modern people's physical attribute balance, <KOSODE> is designed in elegantly sculpted silhouette. Because the beauty at actual wearing is considered as the most important, finical ingenuity are put on the balance and design around shoulder and sleeves.
Other than this, pocket is layout at the perfect position when wearing with Hakama. Having tail cut like claw hammer coat makes easy to act with Hakama, and its silhouette shows fairly smooth line when wearing just <KOSODE> only or as a jacket. String is attached so that it is easy to ware. Already patented.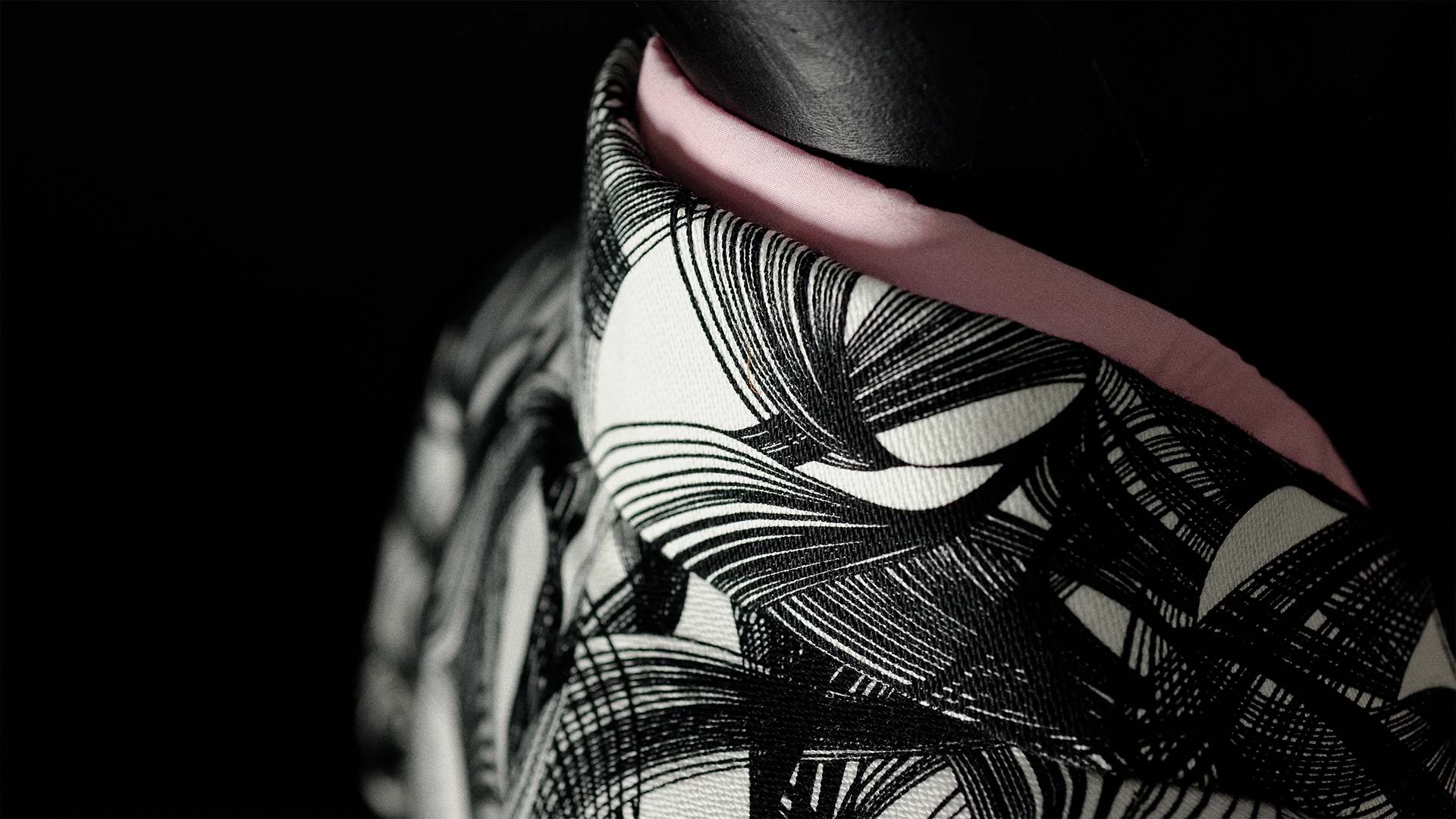 <KOSODE> arrangement:
1. Sharp but graceful combination with Hakama
2. Conservative but active together with <KOSODE> and Matahiki.
3. Simply fling on as outer jacket, in combination with western clothes.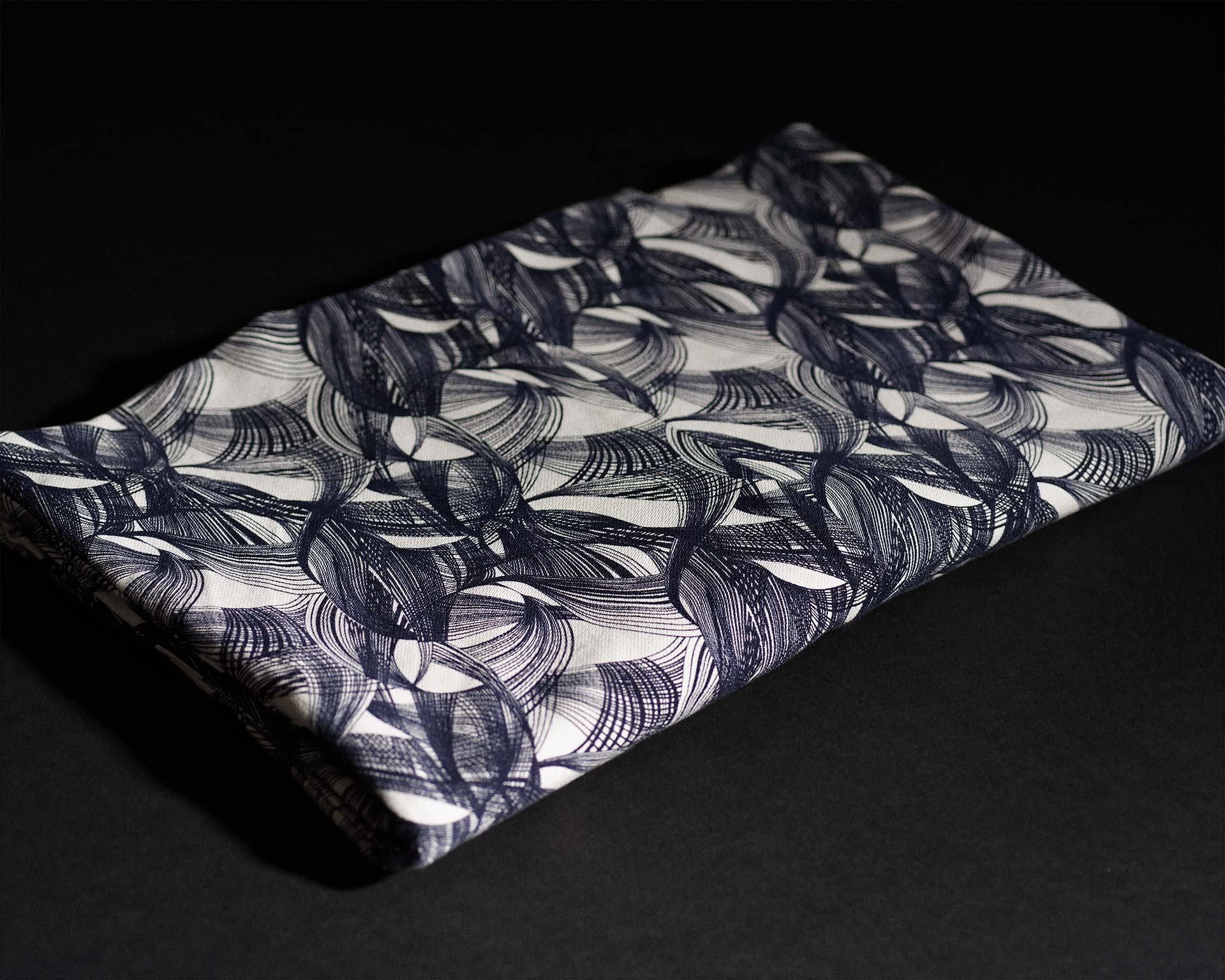 ONLINE SHOP : 小袖 / KOSODE