[UKIYO-SHINOGI] is a label which major part is <KAMIKO>, Cloths made from Washi (Japanese Paper) launched in 2016. Using Washi as main raw material, [WAZIGEN-SHIZUKUYA] is proposing the persistence arrangement with using <LINEN>, <SILK> or <GENUINE LEATHER>.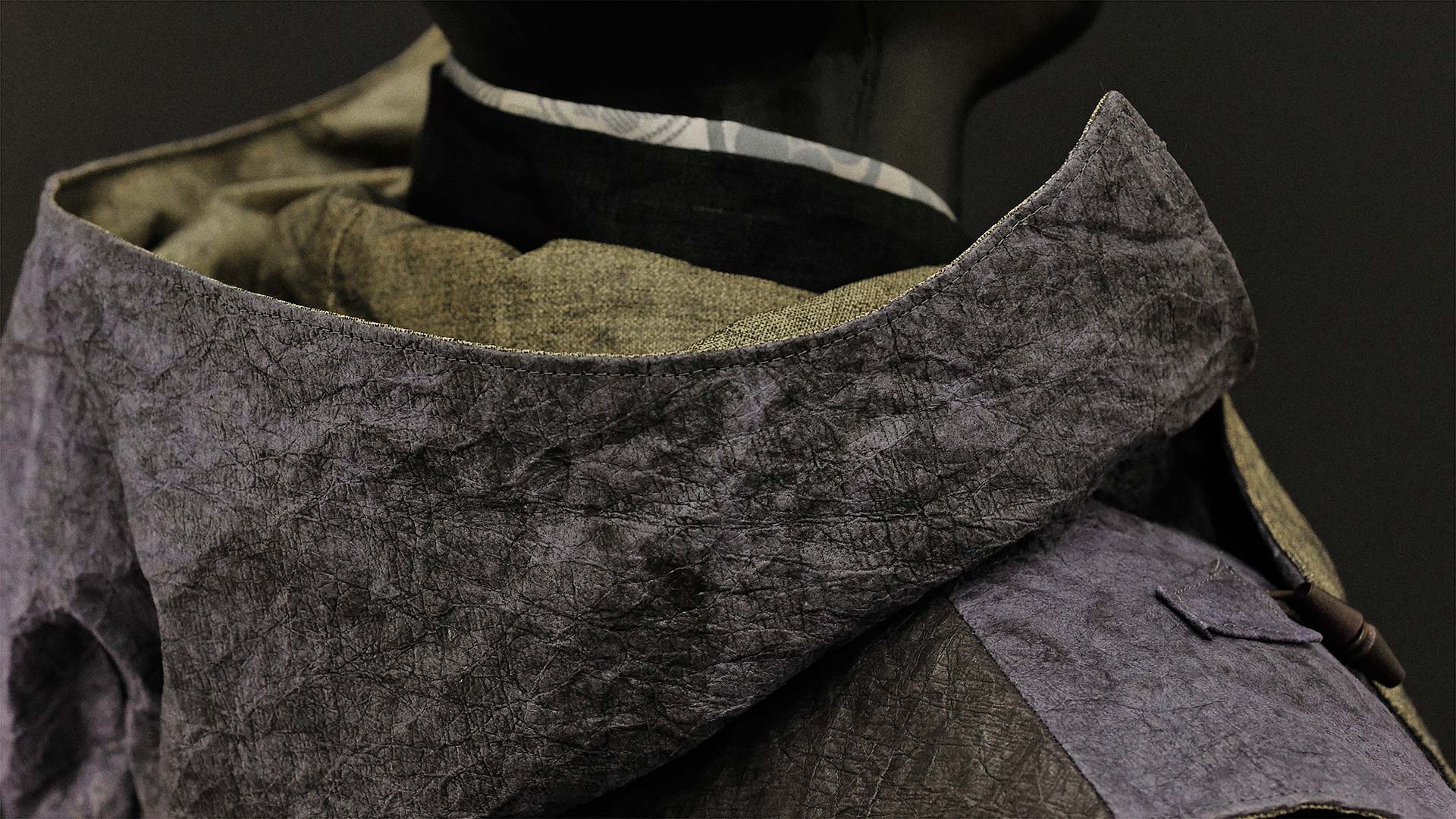 <KAMIKO> is Washi cloth which is processed to increase strength. Washi may be translated into English with "Paper", but its texture is rather paper to cortex, hence expression like "Fiber" is more appropriate.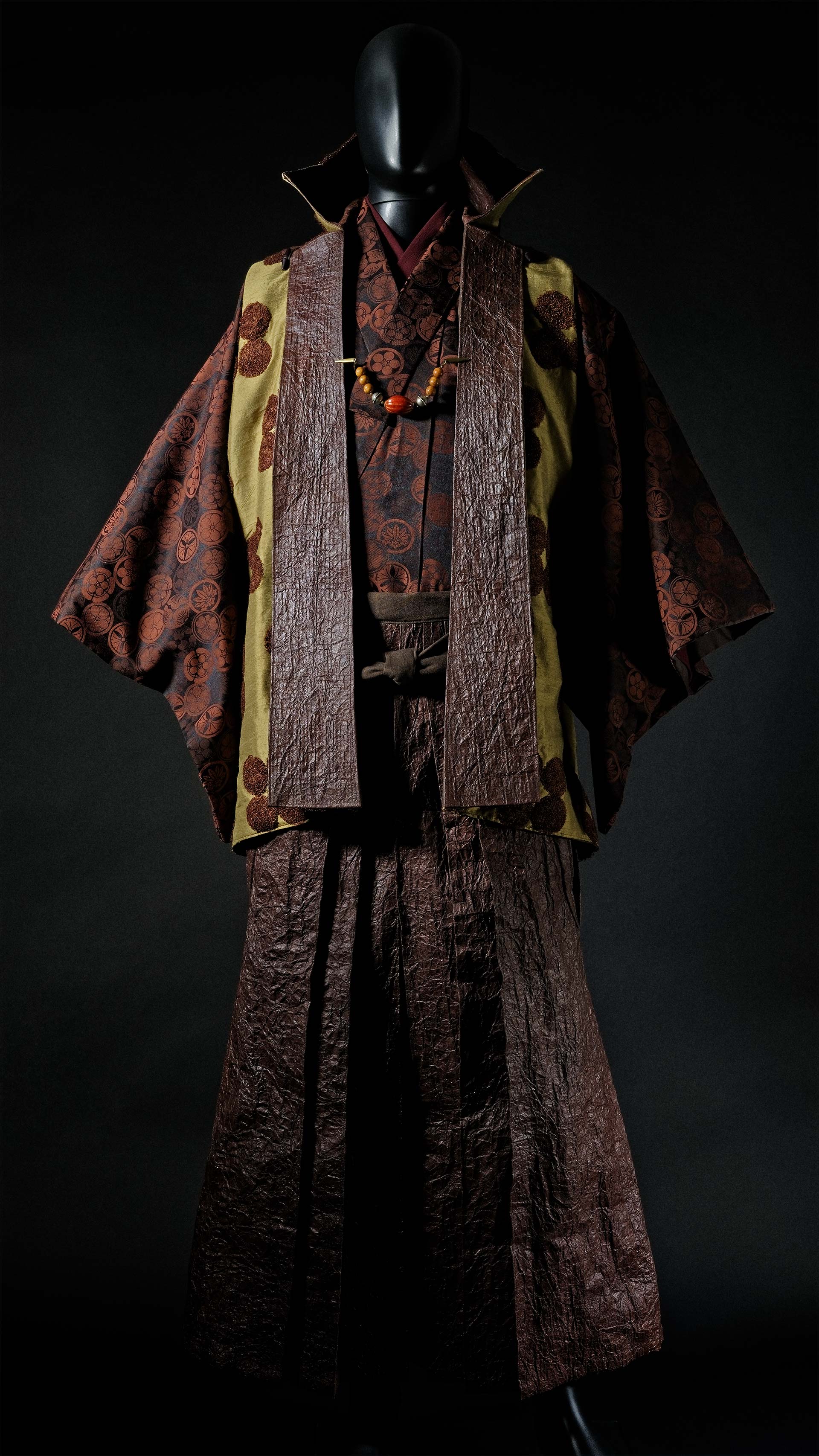 Its history is old enough. Washi has become popular in large quantity and start using it as clothes rather than its original purpose of writing, in the middle of Heian period (8th to 12th Century). It is said, it was used as protection against cold in Genpei War Battle (in 1156) period. Because Washi is cheaper than silk, it may be perceived as cloth for general public, but actually Samurai (Bushi) or Haiku Poet Writer liked them very much in affection of its elegant impression, durability, and lightness easy enough to carry around.
Washi is registered as UNESCO Intangible Cultural Heritage in 2014. Global recognition itself is really auspicious event, but in fact this means that the process of making Washi, to become <KAMIKO> material, is about to be diminished.
<KAMIKO> is enhanced its strength and water resistance by 40 years experienced craftsperson, Ms. Yasuko Shimada, repeating the process that boil the konjac glue and embrocate, blush dyeing (with indigo, bengal red, ocher, soot of burnt pine, persimmon tannin, or others), and knead in. Then, <KAMIKO BASE PAPER>, which can hardly be expected as paper, is made up.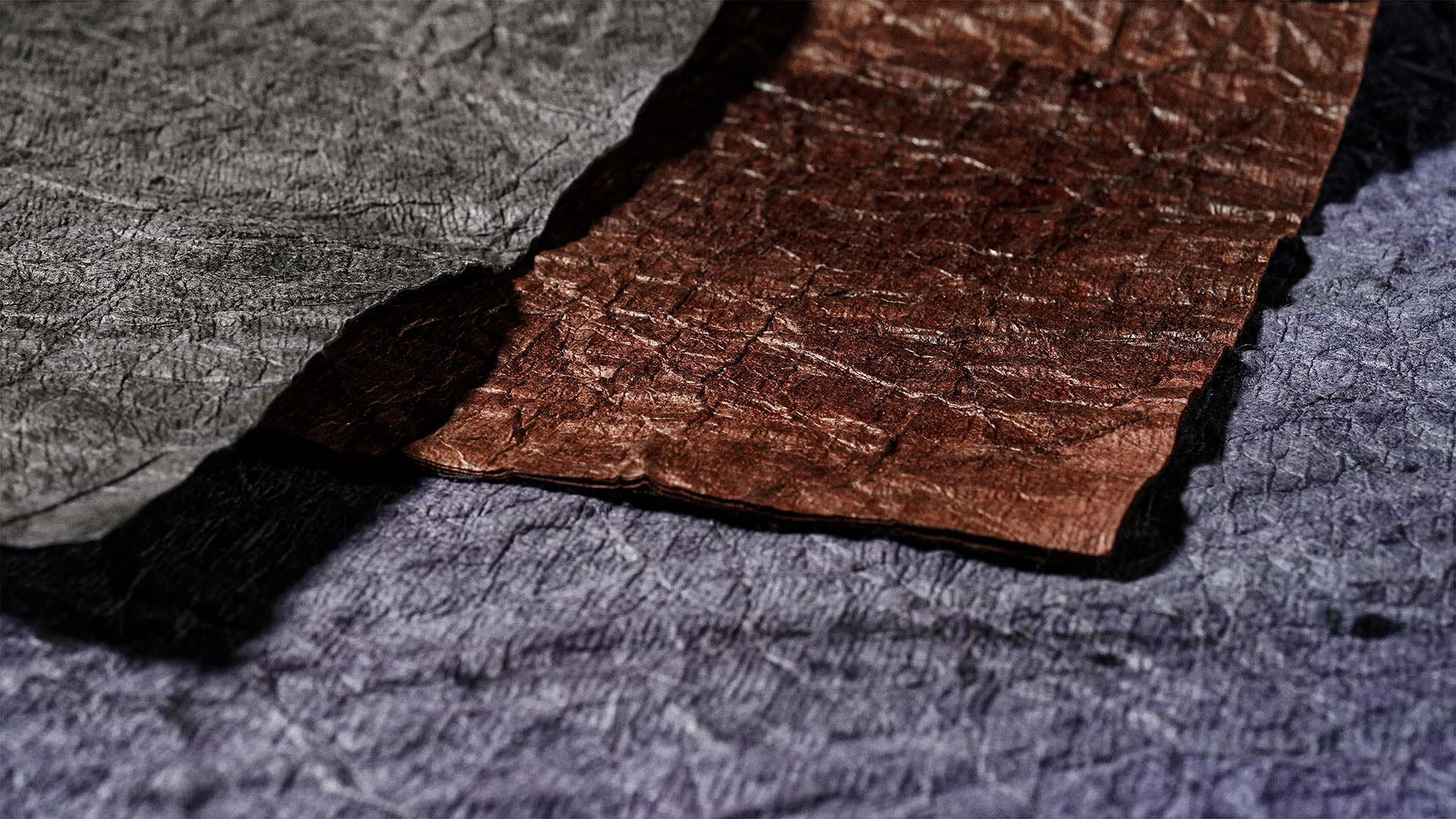 [WAZIGEN-SHIZUKUYA] is relegated in, tailoring the process of attaching a core, making durable sewing and producing <MODERN KAMIKO> from <KAMIKO BASE PAPER> made by Ms. Shimada. In order not to make hard to wear clothes due to too much persistency for Washi, [WAZIGEN-SHIZUKUYA] shapes in combination of foreign materials. This is [UKIYO-SHINOGI].
<KAMIKO> is absolutely light, strong in rain so that even it gets wet, it can be cared by lightly swiped. Savor of <KAMIKO> is getting stronger by more wearing experience. Even though it teared out, it can be repaired by gluing washi over it. Not perceiving it same as cloth materials, by treating them as completely different clothes, you may recognize <KAMIKO> is light weight yet warm enough, easy to maintain, and simple but interesting item.