Only one [HAKAMA-SHIKI](Wafuku / Wasou) exclusive shop in Japan
[WAZIGEN-SHIZUKUYA] has been consistently producing Wafuku, mainly <HAKAMA> since its establishment in 2005.
One particular reason is, in considering the harmony of modern life-style and Wafuku (traditional Japanese clothes), <HAKAMA> which distinguishes the moving comfortableness and standing out masculinity is the most appropriate coordination.
The other reason is that imitable good old sprit is buried in the already lost Wafuku culture cored with <HAKAMA>.
<HAKAMA>, a casual wear of Samurai, ought to be directly connected with their proud way of life and spiritual base. [WAZIGEN-SHIZUKUYA] is willing to dig them out to modern life.
But, Hakama in older days does not fit to modern person's physical attribute anymore. It is too complicated for wearing so that it requires quite a skill.
In such contemporary conditions, [WAZIGEN-SHIZUKUYA] has developed (already patented) new style <HAKAMA> in which functionality of traditional Hakama is enhanced, exercising the ingenuity for losing the shape, furthermore, freeing from cumbersome Kitsuke (fitting). [WAZIGEN-SHIZUKUYA] activity has started from there.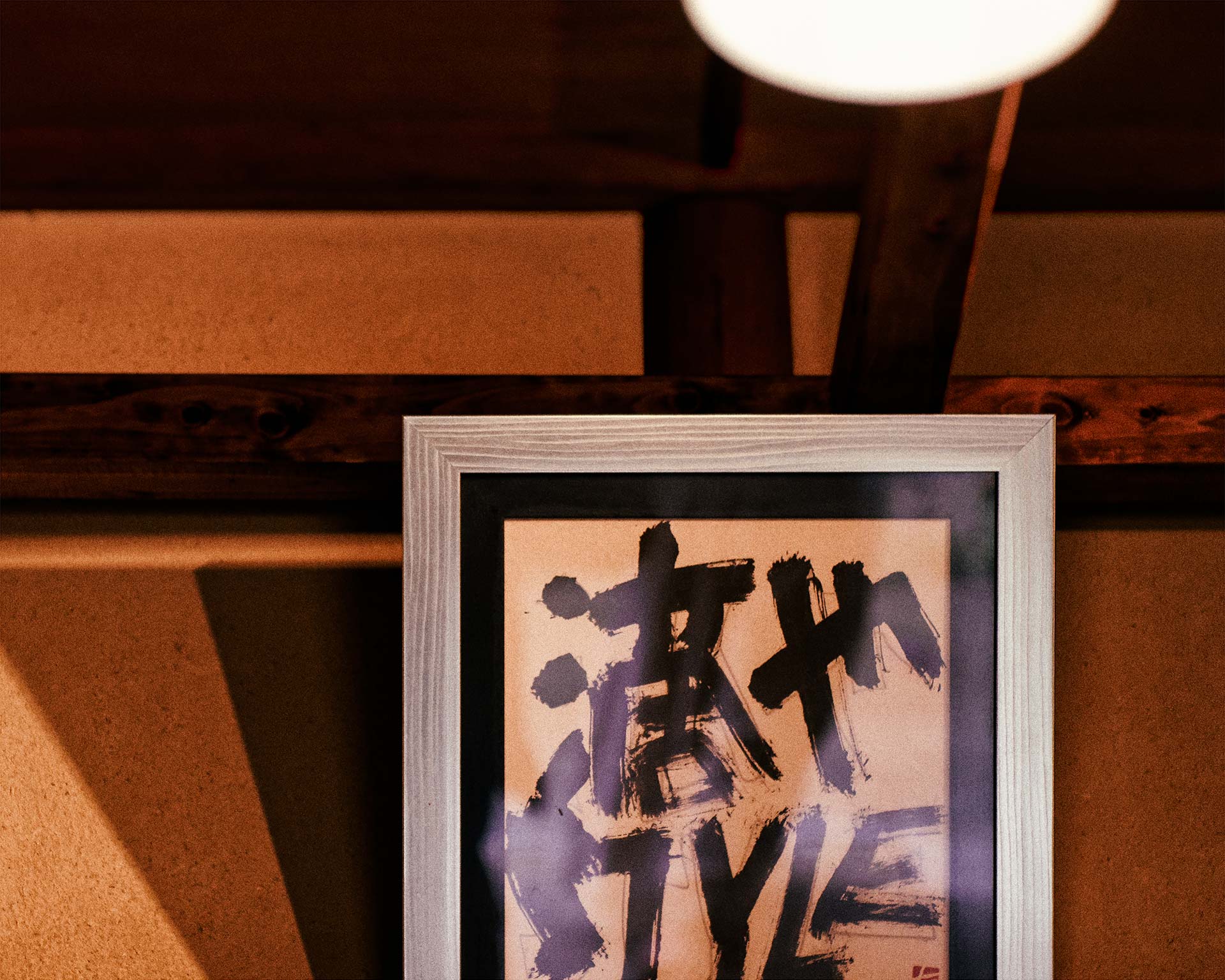 [WAZIGEN-SHIZUKUYA] has extracted the essence that Japanese have esteemed highly from ancient days, such as Japanese spiritual base and stance for daily life, unique advantages of Kimono, for example, being able to fold in compact. then [WAZIGEN-SHIZUKUYA] is pursuing for "Practical Wafuku", "Ideal Hakama style" accompanying with the functionality for modern people.
In addition, [WAZIGEN-SHIZUKUYA] has planned and produced various items which expands the span of <HAKAMA> coordination. Based on the unique design, [HAKAMA-SHIKI], pursuing for elegant Samurai's nifty and wearing comforts, are made with selected materials and persistence sewing.
[WAZIGEN-SHIZUKUYA] is the only brand of [HAKAMA-SHIKI] in Japan and introducing "Next Generation Samurai Style" with various coordination from Kyoto.