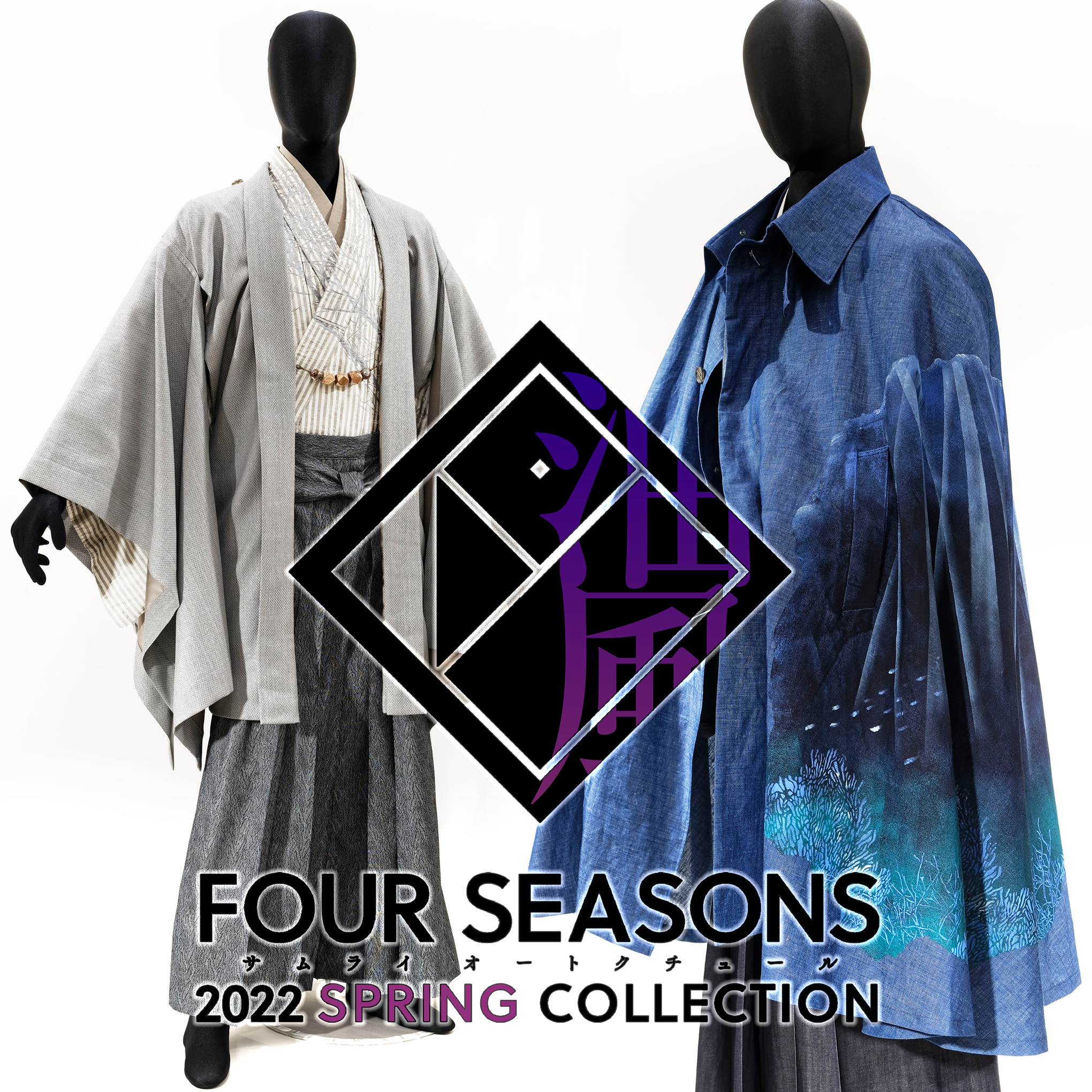 Announcing '22 SPRING COLLECTION!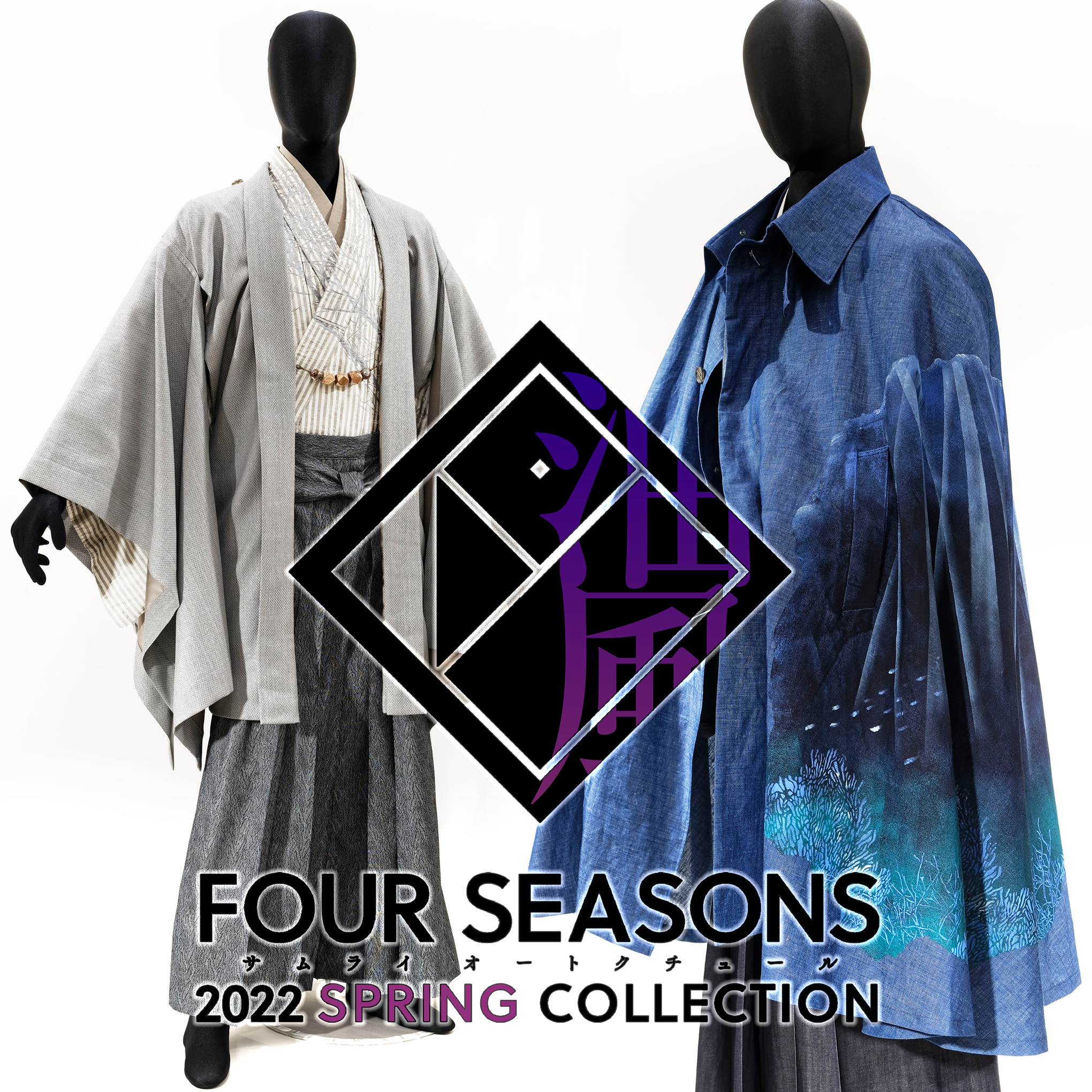 Samurai Haute Couture / Hand-painted printing!
Thank you for always visiting the Shizukuya's Collection.
We will set the Order period limited to repeat customers as "Samurai Haute Couture" from this Spring Collection. During this period, orders will not be placed at ONLINE SHOP. Please refer to the Collection page and visit the Kyoto Shop or order by email or phone. Orders at ONLINE SHOP will start from April 11 during the General order period.
The [Four Seasons] '22 Spring Collection, features [UKIYO-SHINOGI], a label tailored using special processing techniques and rare materials. This time, we mainly have items with Hand-painted printing.
Hand-painted printing is a technique in which pigments (or dyes developed by mordant dyeing) are painted directly on the cloth surface, printed, and stamped, rather than being dipped in a dye and dyed in a bath as in general dyeing, and it is a processing method in which this is literally done by hand. The possibilities of Hand-painted printing are limitless compared to Silk screen printing and Inkjet printing, which are common printing processes.
'22 Spring Collection makes full use of this Hand-painted printing technique to create an even richer and more unique look than ever before, and features a variety of items. It would be great if you could see the details of the detailed image.
Then, enjoy the "Samurai Haute Couture" in spring!
《2022 SPRING COLLECTION》
https://www.shizukuya.com/en/collection/2022/spring/
Thank you!!  Shizukuya 17 years anniversary!
Thank you as always. Shizukya celebrates its 17 year anniversary today.
No matter how difficult the year is, I am truly grateful that I am happy to face Hakama-Shiki and present the collection without change.
From this year, which is the 18 year anniversary, we would like to make this year a year of careful work with more emphasis on the ground and further exploration of products.
We would be delighted if you continue to support us.
[WAZIGEN-SHIZUKUYA]    Designer SOYU