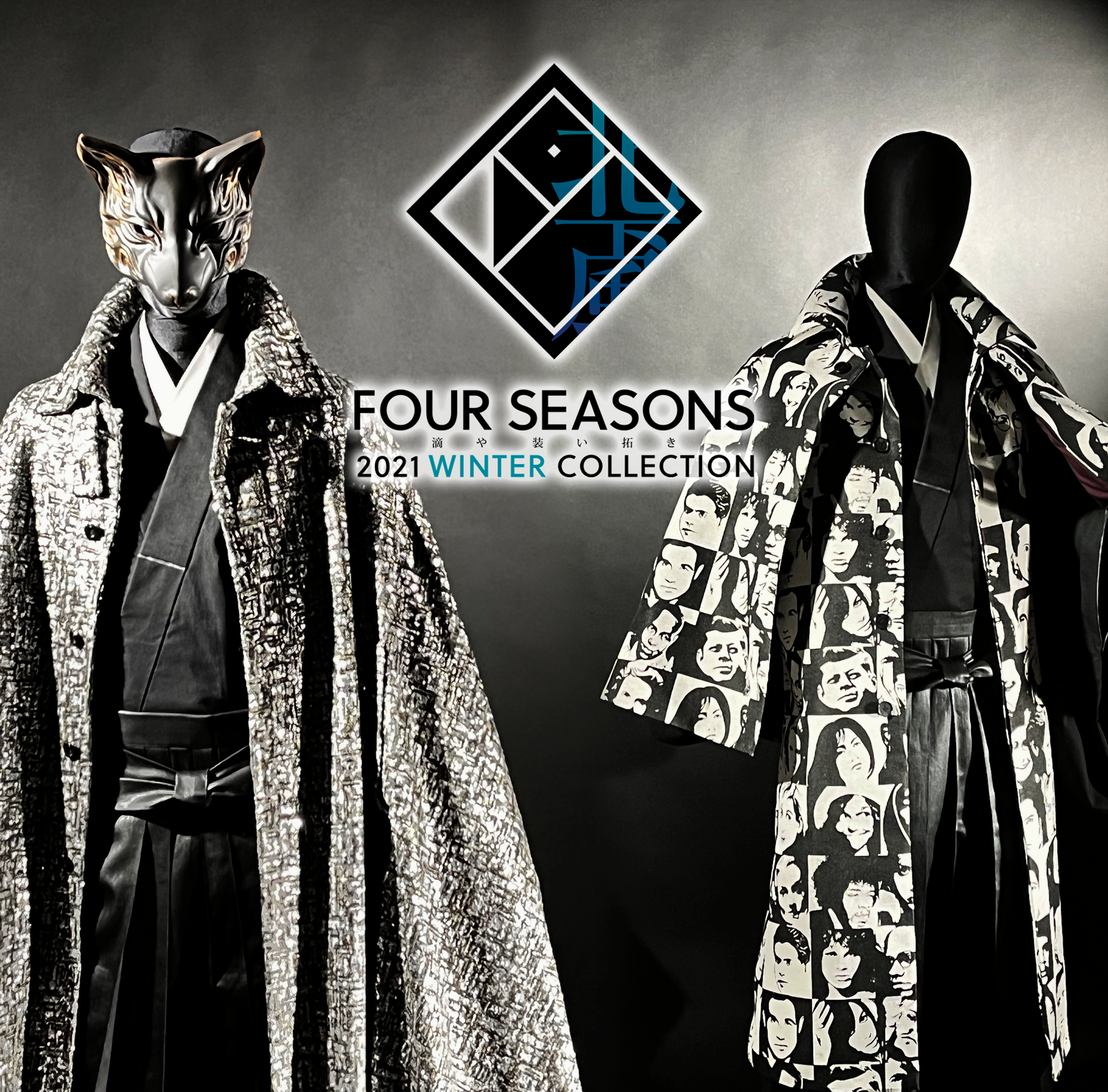 Announcing '21 WINTER COLLECTION!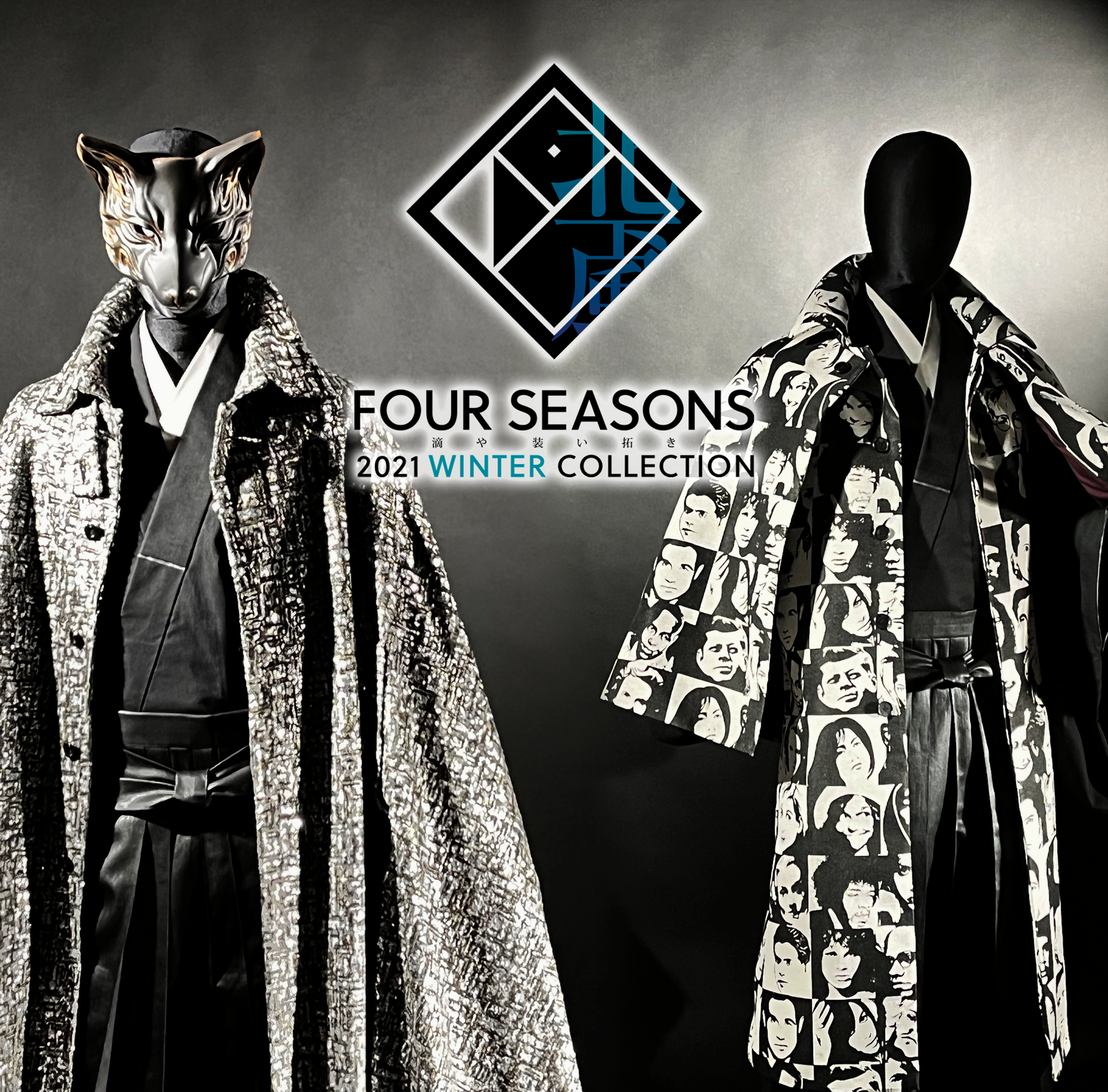 A limited order of "Cloak", a selected material!
SHIZUKUYA has released '21 WINTER COLLECTION. Thank you for always visiting [FOUR SEASONS] from the Shizukuya collection.
Every year, the winter collection features "Cloak," which can be said to be the best part of a winter outfit. This time again, it is a collection of "Cloak" such as a mantle and coat made of high quality material that produces a masculine style more impressive.
The mantle is characterized by its bold silhouette and elegant drape. Depending on the material, it makes a mysterious atmosphere look like Arsene Lupin that appeared at an evening party, or a crude atmosphere looks like a student from the Taisho period. It is an item that evokes a man's romance. In addition, the Inverness Cape has a retro atmosphere and can be styled like Sherlock Holmes. The combination of calm elegance and intelligence is representative of Cloak, which was loved by wealthy people in the Taisho period. As you know, these cloaks go well not only with Japanese clothes but also with Western clothes. These will add a masculine atmosphere.
In addition, with the addition of Wazi-Hasode, which can be worn in various ways, there are a lot of items that create a powerful silhouette. You can enjoy the world of "Hakama-Shiki" with more luxury added to winter outerwear.
And this year, Shizukuya established a factory specializing in "Hakama-Shiki". From the last collection, the production system for all items including collections has been shifted to a [Limited order production system].
This change in production system is based on the Japanese concept of valuing people and goods such as "Mottainai", "No Waste" and "Know Enough", or "Aesthetics of subtraction", and implies that the limited number of people will concentrate on producing "Hakama-Shiki". Specifically, it is a Limited order production system that accepts orders for a single item for a limited period of time. (Order period is approximately until the next collection announcement) Each item is discontinued when the limited quantity is reached or the production period is over, and the production of the next collection is started. Please note that once a new collection is announced, you will not be able to order the previous collection. In this way, with a limited number of people, we can concentrate on the production of each and every item, work without waste, and work on new jobs one by one, thus creating a system that enables us to exert our power more creatively. Also, we can attach a name tag with the user's name on all items. The delivery time for each item will be around 7-10 days.
By moving away from sales of goods and shifting to receiving orders for work, we will work to develop "Hakama-Shiki" more aggressively. As always, there is a limit to the number of items produced due to the use of designs based on patented technology and elaborately designed rare materials. Although it is a "A few elite" item, I think you can enjoy the "next generation Samurai style" to your heart's content. We hope that you look forward to working with Shizukuya.
《2021 WINTER COLLECTION》
https://www.shizukuya.com/en/collection/2021/winter/